B2C Info Solutions Recognized as Industry Leader by Clutch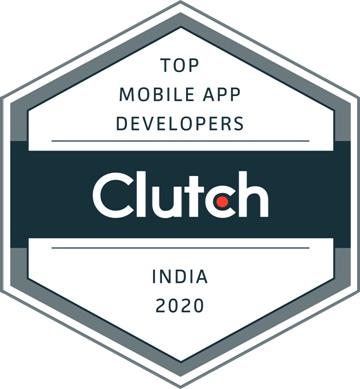 We're proud to announce that our team at B2C Info Solutions has been honored as a Top Mobile Developer by Clutch.
Our team of 50+ highly experienced and passionate technologists offers App Development and Digital Solutions in India and UK. Since our inception back in 2012, we received the honor to serve countless major clients includes Springer, Amar Ujala, Zafco, INCL Group, JMDR, Al-Babtain Group, Coca Cola Arena.
We believe that to deliver result-driven solutions, you must take complete time to get familiar with the requirements of the clients and then deliver at the most rational price.
We take a professional view of how to build a tech solution: we focus on how it looks and how it works. Our concentrated efforts and track record for delivering the best possible results to our clients have paved the way for us to be namedan industry leader among the Top Mobile App Developers of India in the Clutch's report 2020.
"Recently, we had received several recognitions and awards," says Amit Jain, the Director of B2C Info Solutions Pvt. Ltd."Now Clutch has recognized our result-driven web solutions in multiple categories. The clients we've connected to via Clutch are simply remarkable and have helped to grow our business."
A market research platform, Clutch collects client reviews of B2B service providers and deploys the data with a unique methodology to rank industry leaders in every market category. Thanks to our own customers, we're featured highly on a variety of ranked lists — from app development to web developer to even architectural design!
Our job is not finished until our client is completely satisfied with the work. Our team producesreal results and our reviews on Clutch reflect it.
We think this is just the start of a long way ahead. The reviews published on Clutch are not only important to potential clients to get an idea about our work and style: it also plays a vital role in delivering feedback to our teamso that we can improve our services. We appreciate this recognition by Clutch and vow to keep working to meet and beat our clients' requirements.
Want to hire us for your next digital project? Reach out to our team today!