Education App Ideas that your Business should Consider Ahead 2020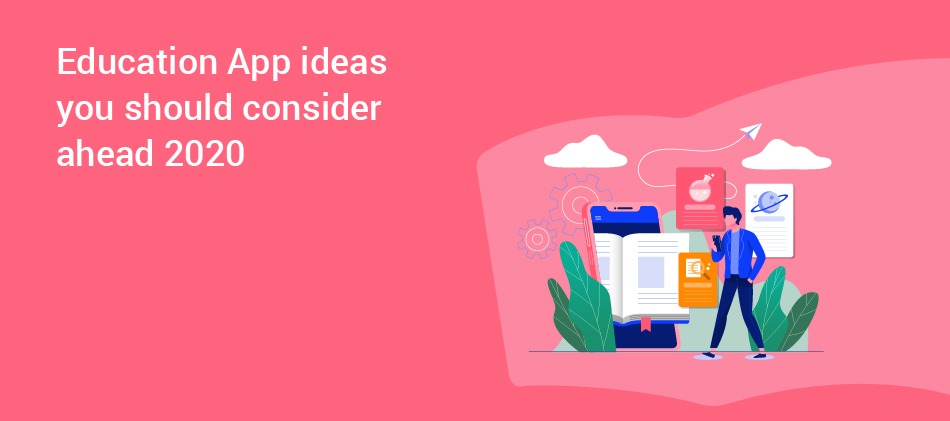 Top Educational App Ideas to make the learning process more fun and exciting
With the development of technologies and rising cases of COVID-19, there is no doubt that conventional ways of learning are being replaced by online platforms. These are highly beneficial as they keep the way students from deadly infections. User -friendly mobile applications are the best examples of technological advancements that help in making classroom learning more engaging and fulfilled with dedicated students. But to have a perfectly crafted education app you need to avail professional mobile app development services.
In this digital era, educational apps have become necessities as people need education for their personal growth. Since the education system transforming day by day it is becoming difficult for the students to cover the syllabi within the institution. So business is outsourcing their project to an experienced mobile application development company which good user interface and gives them excellent user experience.
From identifying regular classrooms to interacting with the teachers, learning with the help of quizzes, and online games in their home, education apps have drastically changed the students studying methods. Now education apps have managed to gain quite a popularity among startups and various enterprises. Thus, they are outsourcing their project to skilled iOS and Android App development company to broaden customer reach.
This article of B2C Info Solutions provides deep insights into some educational apps that businesses should check in 2020 ahead. So read the full article below.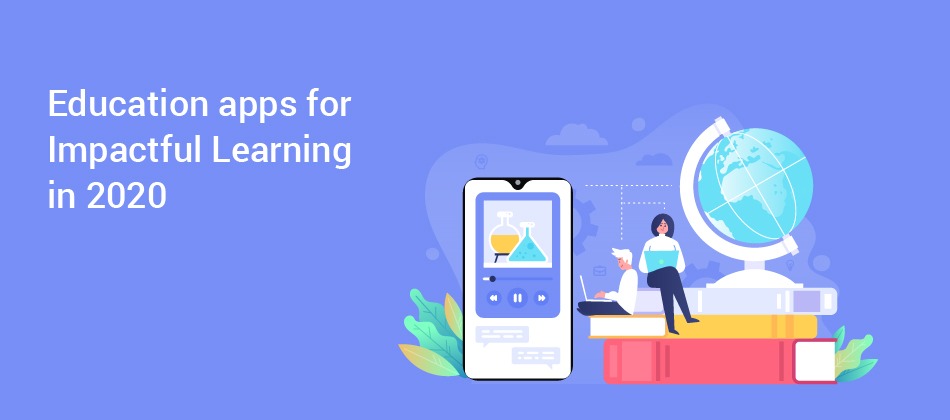 These app ideas are for both students and teachers as they give them extra facilities and make a huge difference in the education industry.
1. Private Tutor App
With technological innovations and trends, students are more willing to access online services for their educational needs. A private tutor application helps students to communicate with experts through digital platforms. This way, students can easily clear their doubts by questioning an experienced teacher.
If required, students can get study material prepared with research work through a personal tutor app.
2. An App for Handicapped Children
Any edu startup or enterprise can consider this app idea for the students who are physically or mentally handicapped. This app helps students to learn as per their convenience with classes at their homes.
3. Question and Answer App
Searching and making question answers to each chapter ready is a quite tough job for students. Hence taking a textbook's reference, a question and answer app are developed through which students can find and make the answers easily. You can add one more module to the application that comprises some additional questions with answers helping students to prepare effectively. In addition to that, it also consists of mock tests that enable students to introspect their preparation level.
4. Online live Classes app
This is a modern way to impart education and maximize output from online programs and training courses. This new technique of providing coaching is helping both teachers and students in its unique way. Both parties can mutually decide a time to start lessons and doubt clearing sessions. This provides students the same competitive environment that of classroom modules.
5. Flashcard Apps
This is another study support that helps students to note down all the important points of a topic in a particular subject. Furthermore, they can also make customized flashcards or access the in-built library to search flashcards of other students.
Prime features of this customized app are flashcards with audio, video, pictures, and much more. Students can easily play quizzes, track their development, and more through this app. Moreover, this app is highly feasible to carry around the school as a mobile app.
6. Language Learning app
This app helps beyond learning an image. Instead, it improves your vocabulary You can make language learning apps if you are looking for educational app ideas for students. Many apps in the market enable students to learn various languages such as German, Spanish, French or practice their English Vocabulary and grammar through fun and game activities. Every day, just spending 20 mins a day, students can learn a new language. This app creates lessons topic-wise. Moreover, this app has a feature that enables students to measure their strong and weak areas and prompts them the areas where they should focus more.
7. Dictionary App
A dictionary app helps people of all ages. So it is useful for both students and teachers and even working professionals can use this app to increase their command over the language. Earlier people use to carry heavy dictionaries with them, no doubt technology eased that burden. Now for even searching word meaning to any word people tend to use their smartphones. So launching a dictionary app to make everything simple can be a fruitful idea. After all, an app uses less time for searching words and its meanings.
8. Exam App
This is one of the best educational app ideas to build a mobile app that dedicatedly helps students to learn. study, and remind easily in their exam time. The app will provide a vital course and chapters that students must read and review for better performance in the examination. Along with this app enables students to make a to-do list of tests. Hence they don't forget the essential thing when they are about to attend an exam. Through video and voice chat options this app will connect them with both learners and teachers.
9. Students Progress Tracking App
This mobile application idea is particularly for colleges and universities to build student's performance tracking apps. It helps parents in keeping track record of attendance, performance, behavior, and complete development of their wards.
Parents can use this app to keep in touch with teachers and discuss their kids' performance. Moreover, they can pay the fees online and can get all the important exam updates and timings of lectures or classes.
Planning to develop an Educational App?
Education is our future investment and ladder of promising chances for success. These apps help students to enhance their learning experience by giving them more creative freedom. Get connected with our experts today at Info@b2cinfosolutions.com for elegant and scalable mobility solutions. We love to hear from you and work on challenges imposed by our clients. Our consultants will come up with the best possible answers to all your queries.