A comprehensive guide to raise funding for your startup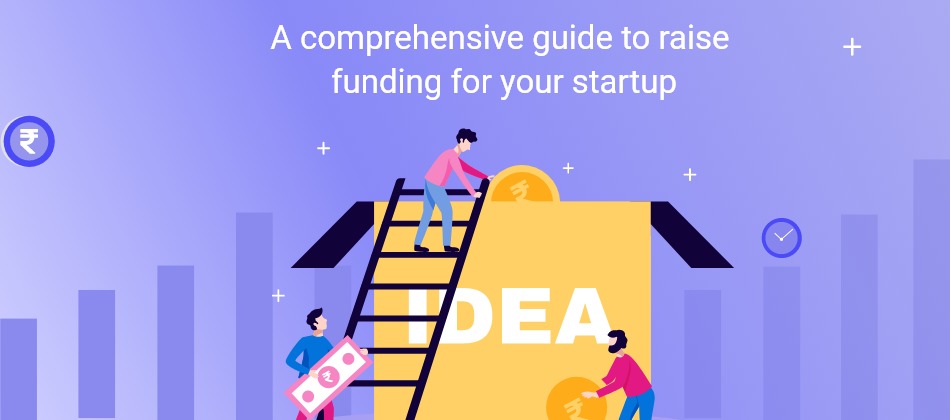 The perfect guide to raise funding for your startup
Starting a new business especially in COVID-19 Outbreak is not so easy it seems. To come on board you need to undergo various procedures. The size of your business, industry and business cycle can massively affect the financing required.
A recent study conducted back in 2017 stated that almost 80% of tech startups fail due to inadequate funding despite the fact they were growing.
If you are someone who owns a startup or aspiring to open one soon, then this article from the experts at B2C Info Solutions is really going to help in the long term. We are going to explain different aspects of it so make sure you read it till the end.
This is a general rule that you first focus on the growth of the business and funding for about 2 years before the next round comes along.
But here are some ways and by following them you would be able to raise funds for your startup.
Seed Funding- The process begins with seed funding. Business owners raise capital to get things in the right direction. This type of funding is generally used for product development, market research, and other major prospects. This is the idea phase of a startup where founders are trying to perfect their product according to market needs.
Series A funding- This is the initial round of financing. It focuses more on startups with strategic business models that can help you to generate tons of profits. In this funding process, investors look for a high ROI. So having a problem-solving idea can be a game-changer for this type of funding.
Series B Funding- After little development, Funding round B Signals the growth. At this point, startups start expanding their business and have a foundation of consumers which starts growing steadily. Basically, Series B helps startups to transform their operations into well-established businesses.
Series C Funding- This funding is basically scaling up the company's vision and further expanding the business into new territory. Series C funding is for businesses that require more capital to continue scaling. It also means that startups want to launch new products in the market.
Series D Funding- This type of funding comes after Series C Funding, behind this there are few reasons behind this such as merger or acquisition and is not normal venture capital progression. Companies that choose series D Funding are the ones which are looking for the final push before going public or them because of failure to achieve their desired goals during Series C funding.
That's a series and types of funding which will help you to raise funds for your startup. But what if someone is a first-time founder, don't worry we are here to help you out.
Where to raise capital as the first-time founder
There are endless techniques that can help you generate funding even if you are first time starting up a business.
Bank Loans- Banking and financial institutions are the best sources of raising capital and it offers numerous schemes and funding plans for startups.
Initial Coin offering- Cryptocurrency is similar to IPO, and it is a trending form of raising capital. In 2017, companies across the world raised 1.6 billion with this process.
Family offices-These are private wealth management advisory firms that offer investors to startups.
Equity Crowdfunding-A steep of crowdfunding. What does that mean? In exchange for relatively small amounts of cash, public investors get a proportionate slice of equity in the business ventures.
Before you begin hunting for potential investors, here are some tips from our experts
Be prepared as a first-time founder- Itis crucial to prepare yourself as a first-timer, as funding more mental exercise. You need to set the appropriate expectation, this is going to help measure your success and failure. If you get rejected take it as learning, not the other way around.
Look for advisors, not just money- As first time; you should look for advisors and mentors that can guide you and ones who also believe in your business idea.
Understand funding platform- It is a must to find the perfect funding platform to make your startup a successful venture. Check the feasibility of platforms and choose according to the idea.
Do the calculations- Itis essential to know your numbers and identify the money you spend every month and all your debts and equity and capitalization. Think wisely before signing any deal and make sure you know all the clauses before accepting it.
Target Potential investors and create capital roadmap- Next step is to target all the potential investors and do they match your requirements as well and do choose the ones which suits your potential investors. At last, you need to create a capital roadmap; you need to co-founder since you would not control several things all by yourself.
How much funding you should raise for your startup?
Many industry alumni suggested too much funding can result in negative consequences for your startup. So the real question is how much funds you should be raised? If you are establishing a startup for the first time then there is a possibility of raising funds on a large scale at the seed stage only. The later stages can prove deadly for your startup. The best way to do that is by approaching banks for loans, your savings, and friends at affordable interest rates.
Final words
Raising funds for startups can be helpful and make sure you are doing it strategically for a successful long run. One wrong move can prove costly for your business.
To know more about raising funds you can connect with our experts at info2b2cinfosoutions.com.