Everything you Need to Know about Newly Launched Android 11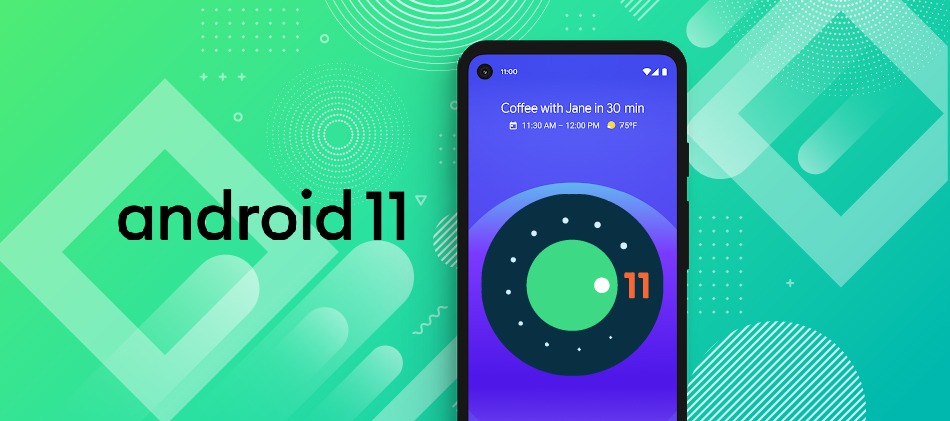 All the fundamental points of Android 11 that you should know
After months of speculation and testing, Google has launched Android 11. However, the new operating system will not available for the pixel series of phones but will compatible with other smartphones. Big names in the industry like Oppo, Realme, will be getting the latest update too.
Several new additions will make multitasking easier, privacy control to its users, less cluttered interface, and much more. Furthermore, in the latest interview, the high officials of Google stated that "more partners will be getting the upgrade version in the upcoming months.
The biggest area of discussion in this platform has been an increase in RAM size required in some devices to able to make this version more effective. Android 10 works on devices with less 1.5GB of RAM. However, Android 11 will need 2 GB RAM or less. This version mainly highlights 6 main things- Conversations, Content Capture, Accessibility, Device Control, Privacy, and Security.
Some Striking features of Android 11 that make most preferable
Conversations- The prime focus of a smartphone is conversations, Android 11 now puts notifications from any chat app into their section on the top of all other you have this is known as conversation. This enables you to start a conversation and you can mark the priority conversation accordingly.
Bubbles- As you use conversation; your texting chat will become a little bubble and can float over other apps. This feature was earlier available to Facebook messenger but now it can be used for other apps too.
Built-in Screen Recording- Android 11 brings in more customized features and one such is Built-in Screen Recording. This lets you to easily access to create a video all that's happening on the screen, similar to screenshots. The screen recorder function lives in the quick settings tiles. You tap to the screen record feature which provides few new options before recording. For an instance, you can choose whether taping and should also be recorded and whether the phone should capture the audio too, or not. The whole thing is embedded simplistically and but it gets the job done
Better Privacy Permissions- Following the Android 10, the newly launched platform adds i.e. Android 11 offers far more great control over the permissions you grant on the other apps. For example access to the microphone, camera, or location access granted for just one time allowing to you use the app without any disturbance. Android 11 will also reset the permission granted to other apps that you haven't used for a long time, notifying when this happens, which will help in avoiding apps that use not so frequently.
Smart home and Media Controls- The newly launched Android 11 brings a lot of new changes for the people who use smart devices at home such as amazon prime video. The Media Control Changes Size according to how you decide your notifications and make it easier to switch media settings such as from Bluetooth to headphones etc.
Improved Accessibility- The voice access in Android 11 is now faster and easier to use and has improved its version. The hands-free mode even works offline and does not necessarily require an online connection thereby enabling better accessibility. Another addition is the Braille keyboard and you can write messages in Braille without purchasing its offline software. The Lookout app in Android 11 allows you to scan food labels and other documents people with a limited version to continue education about the important documents and their food.
Do Not Disturb- This allows you to customize your settings and allow apps or notify people despite the mode are on.
Other Use Features of Android 11
There are some features of Android 11 that you don't fit into the categories.
One of the better additions is better 5G detection so if you are using 5G phone Android 11 Apps will recognize very easily and run faster than the result. When it comes to improved innovative software, Android 11 software will easily detect the hinge angles on the foldable phones. So apps run far more efficiently when the phone isn't flat.
There's a new "nearby share" mode that lets you send important information quite easily and data to nearby devices like your tablet, computer, laptop using chrome. So you would easily be able to send an important document from your phone to the PC. And finally, you can easily view your older notification in settings in case you have ignored or accidentally misplaced or swiped right to view later on.
How B2C Info Solutions help in Android App Development?
B2C Info Solutions a renowned android app Development Company in Bangalore and offices in India (Noida and Bangalore), Singapore, UK, and the USA with over a decade of industry experience served more than 500 clients across the globe. From planning to app launch and maintenance, B2C Info Solutions is your one-stop digital partner for all your android and iOS requirements.
We carefully examine your requirements and take your dream project to success. Get in touch with our experts and they will come with a robust and highly functional app helping you to meet all your organizational goals.