What does it Cost to Develop a Mobile App like the BYJU's Learning App?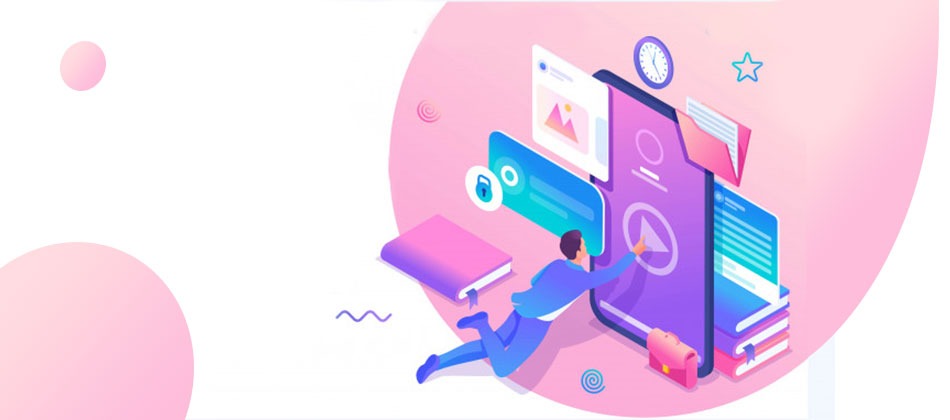 Main factors that promote mobile apps like BYJU's
With the rising cases of COVID-19 Pandemic, the education sector has changed its operations drastically. Online education modules and Mobile apps like BYJU's have disrupted the entire education process. The app offers learning for students with utmost ease, simplicity, and effectiveness and it has over 10 million downloads on the play and app stores combined both platforms.
If you are willing to develop a Mobile app like BYJU's providing excellent, admirable customer experience then our team of highly skilled developers is here to help you out at every stage of the development process.
In this article, we are going to reveal how much possible it costs to develop a trendsetter mobile app like BYJU's.
Here are some of the major factors that make a mobile app like BYJU's so fascinating and every enterprise and startup wants to develop one for them right away.
1. Cost-effective and Flexible Education solutions
2. Easy Accessibility to all the students and parents
3. Increases efficiency
4. Increase the learning ability of the students
5. Access to its content and animated videos from anywhere and at anytime
How much does it cost to develop a learning app solution like BYJU? It is the hottest topic in the field of information and technology services.
Core features from user's panel of a Mobile app like BYJU's
Easy registration process like using email ID, contact number or social media handles
2. Video lessons for time taking subjects like social science, mathematics, current affairs, science and much more
3. Interactive classes for various competitive exams like IIT-JEE, UPSC, CAT, etc from expert faculty members.
4. Flexible subscription options to select interesting topics and courses
5. Knowledge boosters and Frequently asked questions
6. In the chat window get answers to all your queries, fee-related questions, etc.
7. Social Media Sharing options to make your score known to other learners from your batch.
Admin's side
1. Easy user data management
2. User Analytics and monitoring
3. Report on Crashing the app
4. Report sharing
5. Support to the users
Other unique features of the App
1. In-app camera
2. Data Sync
3. Push Notification
4. Discounts/vouchers
5. Third-party integration
6. Interaction of the parents with teachers
7. Geolocation

How Do BYJU's work?
BYJU's is one of the leading educational apps of the country. A user can register using its email id and cell phone number that's all. Students are asked to choose the class or the course they want to learn and the application provides the appropriate content related videos as well. The apps provide online preparation courses for various entrance exams like IIT, NEET for which the parents need to consult the specialized team of experts. Writing a script for Clone mobile apps like BYJU's and its development requires expertise and guidance from industry expert developers as these need various technologies.
Factors that make the cost of an app like BYJU's
Here are some of the major factors that make a mobile app like BYJU's so expensive yet fascinating for startups and enterprises.
1. App Platform (Android, iOS, or Windows)- Though android apps are quite cheaper at app store than the iOS app, in fact, apps like BYJU like app development cost for android platforms is much higher than other platforms depending on various factors like testing of it. Android apps require more testing as compared to iOS.

2. App Design- Good design is a very important factor in the success of an app like BYJU's and this would help to increase digital visibility and customer engagement. This requires the use of advanced technologies.

3. Professional developers- The average cost of the app largely depends on the developing team depending on their geographical location. Many companies in Noida, Bangalore have proven its expertise in the app development by delivering solutions that meet your organizational goals and completing the project within the assigned time.

4. Payment Gateway- It is a hassle-free way to make payments to all your learning. Integrating a payment gateway to the mobile app provides next-level customer experience.
Post Development Services
There are certain app development companies that offer a mature and complete package of services including post-development services like marketing. Hence if you find a technology that offers marketing solutions then you should make most of it. Targeted marketing solutions will help in getting more visibility in searches and generating more revenue.
How much does it exactly cost to develop an app like BYJU's
The average cost of developing an educational app a lot depends on the platform you are building the application. Estimated costs depend on the minimum time taken by the technical team to complete the entire project. The cost a lot depends on the factors like native apps, hybrid apps, data integrated apps.
The team required building basic applications
Project Managers- They should be equipped with excellent managerial skills and intelligence, after all these attributes are important to get the best mobile app meeting all your overall organizational goals. Your project manager must find the most productive, effective solutions to get insights into your business's objectives.

Developers- These include Android developers, Back-end developers, database managers, and Cloud Computing experts.

Designers- UX/UI designers and Graphic Designers

Quality Assurance team – A skilled and experienced team of QA experts helping you to provide a smooth and rich customer experience.

Team Required Building Complex Mobile Applications like BYJU's
Here is the team required to build a creative yet elegant mobile app like BYJU's.
1. A project Manager
2. Team Leader
3. 4-5 Programmers
4. 2 back end developers
5. 2 UI/UX Designers
6. 2-3 experienced and skilled Quality experts
7. 1 system Administrator

Conclusion
Finally, the cost of an educational app like BYJU's depends on the size and complexity of the app. In addition to that the location of the developers and the estimated number of hours used in making the educational apps play a major role in deciding its cost. If you want a mobile application just like BYJU's having a capability to both android and iOS platforms, the overall cost of the app will be around $25000 to $30000. However, the ultimate cost will depend a lot on the additional features you want your team of developers to add in the application. Such a big investment is worth it if you will ask your company for digital marketing services as well for better visibility and traffic on the website.
Based on the different zones we have outlined the per hour cots of developers to build an app like BYJU's
- In the USA the developers will charge somewhere $100 to $250 per hour
- In Europe, the cost per hour is somewhere between $80 to $120 per hour
- However, if you go with the developers in India it will costs you slightly less $25 to $50 per hour
The cost of development depends a lot on the stages of the development and time given by the app development company to complete the entire project. The various stages of the development include:
- Documentation, this process will take nearly 40 to 45 hours and costs you somewhere around $1000 to $2000
- UI UX design, this is quite a complex process and will take around 60 hours and costs you around $15000 to$30000
- Front end and back end development- $10,000 to $20,000)
- Testing and Debugging process will take 80 hours and costs around $2000 to $4000
Therefore the average cost of a learning app like BYJU's can cost somewhere around $8000 to $25000 for a single platform and charges can be extended to $35000. The app-driven with heavily loaded features and high-quality standards will cost much more depending on the charges offered by app Development Company
Think of an e-learning app for business or startup then discuss with our experts today. Connect with us at info@b2cinfosolutions.com