Crucial Tips for searching and hiring a developer for your business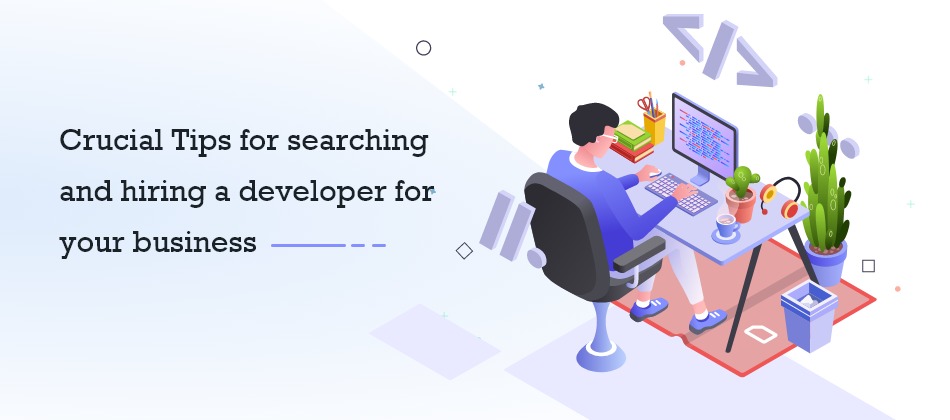 Important Tips to search and hire a developer for your startup or enterprise
Running a business is a hectic task and anyone cannot run a successful one. Businesses at the same time always aim to attain profitability in these dynamic marketing trends, especially in these trying times.
To boost revenue, businesses are required to incorporate various strategies for keeping the business updated with all the latest trends and having an opportunity to become the top app development company.
No matter if you are an enterprise, or medium-sized business, each level demands a well-equipped and scalable mobile that would foster your overall growth.
But what if you choose an Android mobile app Development Company what if the android app developers don't much your expectations or requirements?
Well in that case, here is a blog from the leading app development company i.e. B2C Info Solutions brings to you some points that you must consider in hiring a developer for your development requirements.
Points you must consider for hiring a developer for your business
Here are some points suggested by our team of experts.
1. Checkout the Portfolio
The best possible to way review a developer's proficiency and skills is to look at their portfolio. This can be better understood by asking them for their portfolio or sharing some relevant work references to have a better understanding of technical skills. It would be an advantage for you if could access their projects to check to code and what all niches they have covered in their portfolio.
2. Ask Client References
There is another smart option to consider and that is asking for client references with them who have worked in the past. This will help you in knowing whether the client has faced any issues in the interim, what technologies they have been using, and more importantly, whether they have worked in a team or not.
3. Know the type of applications they have developed
Once you have a clear idea of the portfolio and other background information, it's time to dive in deeper and understand more about the digital products. Look for the kind of applications the agency is holding the specialization of expertise in, it will benefit your app idea too as you would explore different app projects. For an instance, if you have planned a native application, you can check if the developers that you have shortlisted have developed that type of application or not.
4. Overall Working Experience
It's quite beneficial for your project to know how much experience the developers or the app development agency holding or from the same industry you are looking for.
If they have worked in a similar sector as yours, they may have experienced similar issues like you. It is imperative to look for the highly regulated verticals including healthcare and banking.
5. Have a Client Centric Approach
A Good Developer is one who's having the end user's requirements all in mind. Even a well-equipped ad robust application will reach failure if they don't keep the customer's requirement in mind.
Make sure the domain and industry type your shortlisted developers have worked upon, they might have worked with a startup, or have gained experience in refining the application idea or the development process.
Final Words
Mobile applications are crucial in every aspect, but the good thing about them is that they would get developed by the developers of your choice. The only you require for that is the tips and tricks to screen and hire developers for that and our team of experts has explained those above.
However, if you to know further then feel free to connect with our experts at info@b2cinfosolutions.com or sales@b2cinfosolutions.com.