Everything You Need to Know About xAPI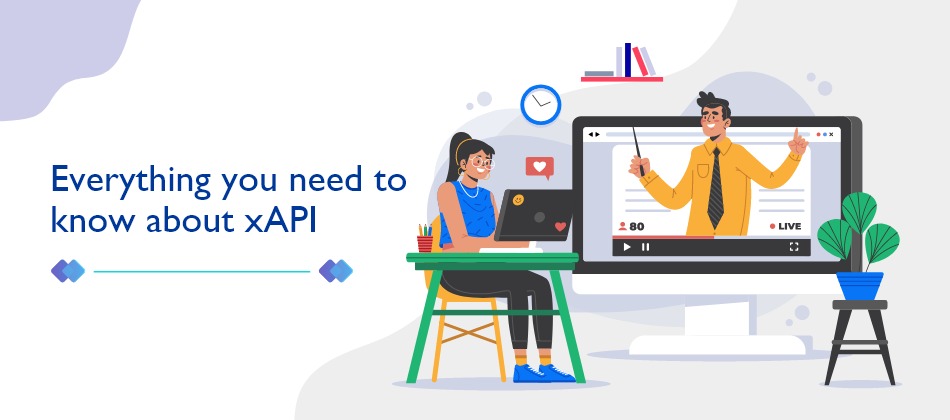 A comprehensive guide to xAPI for your business
Just think about a surveillance camera that revolves around the students as they complete a course, read an e-book, and play an educational game not even online. This is actually the role of xAPI. But it doesn't mean that you need to be scared, xAPI paves the way for smoother and more efficient learning.
xAPI means experience API (also known as Tin can) and it is the most recent and versatile eLearning standard. This was developed back in 2013 by the ADL initiative with the intention of capturing the learner's experience as it is. The newly updated and advanced xAPI overcomes all the challenges that previous versions were not able to.
In this article of B2C Info Solutions the leading app development company, you will learn all the important details regarding xAPI if you want to utilize your learning process and what benefits it gives to the eLearning platforms.
So without further ado, let's get straight to the detailed information
What is xAPI?
It is a simple way to store and retrieve data about the learners and share these across different platforms. These records can be easily be captured in a consistent format from any number of sources and they are aggregated in the learning record store.
The x in xAPI is an experience that means that the activity providers are just limited to traditional AICC and SCORM-based-e-learning. With the assistance of xAPI, you can track classroom activities, participation in online communities, effective mentoring of students. The goal is to create a full picture of an individual's learning experience and how that relates to the performance.
Difference between xAPI or API
API is Application Programming Interface is a common method for software systems to interact and share data whereas xAPI statements can be generated by activity providers and sent to LR, or for that matter it can be sent from any LRS to other systems. Currently, there are many applications that offer API to access the relevant data and vice versa.
Some learning experiences are tracked in a single movement. In layman terms if not hundreds, of activity statements can be easily generated during the course of the learning experience.
History of xAPI
Back in 2008, the learning Education Training Systems Interoperability aimed to introduce the next level SCORM. It leveraged advanced distributed learning community to submit the requirements in the form of more than 100 whitepapers which later on become the necessity and source of requirements for xAPI
Two years later, ADL Initiative began investigating new standard experience tracking capabilities that could support all the emerging devices and technologies which is used for learning today as well as the future. Earlier the project was known as "Tin Can" but later ADL officially named the specification the experience API.
How xAPI differs from SCORM?
SCORM is the standard by which e-learning courses are hosted to the LMS. This stores some sort of data such as course completion, total leaner time spent on a particular course, and location as well. But SCORM doesn't track down all the other ways in which we learn offline, in classrooms, or on the job.
On the other hand, xAPI allows learners to evaluate their performance on the job, not just the test, it gives valuable insights into the effectiveness of performance improvement programs. These data are put in context to the learning activity, providing a whole new picture of the learning experience. When you have the personalized data then you can craft all the learning activities as per the unique needs of every individual.
What is the current state of xAPI?
The industry making efforts to make xAPI a success, Numerous LRS's are commercially available and LRS's are also adding LRS to their suites either independently or in partnership with LRS providers. The capabilities of xAPI are improving and it has everything to offer that can help in effective e-learning. Just in case your current course development tools include any activity statement you require then you should keep in mind that xAPI just requires only simple Javascript and so many developers are coding their own.
Can I use xAPI for my business?
Yes, many big names of the market have already implemented xAPI in their organizations and for their clients as well. So, if you are thinking that incorporating this is not a viable option then you are wrong here. xAPI is a fruitful option and it's doesn't involve any rocket science to get started. For initial experimentation and testing, it offers a trial option and ADL has an activity viewer option which is absolutely free as well.
This is it for xAPI, if you are anxious to learn more about the technology then you can connect with our consultants today at info@b2cinfosolutions.com. We love to hear from you guys.