Everything you should know about Unified Payment Interface (UPI)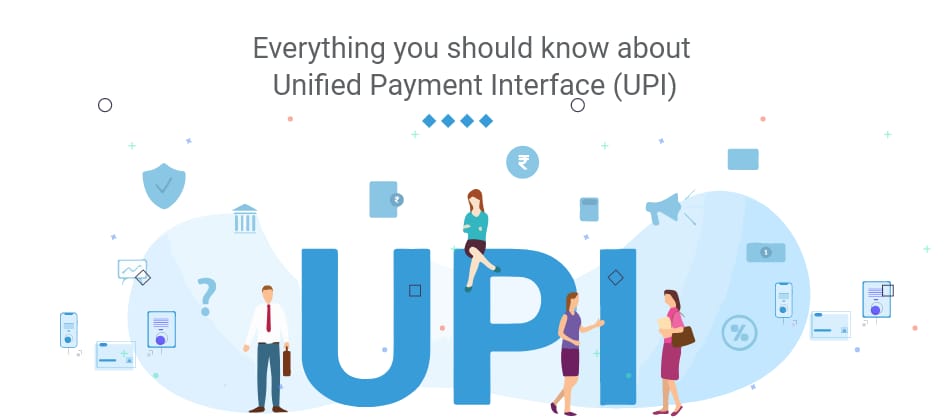 All you need to know about UPI (Unified Payment Interface system)
With digital India, UPI is trending a lot in the country. The safest and fastest payment gateway is developed by the National Payments Corporation of India (NPCI) regulated by RBI (Reserve Bank of India). UPI is completely built on IMPS technology that enables users to transfer funds instantly through a unique UPI ID or using the bank account number and IFSC Code.
UPI is a revolutionary payments platform initiated by NPCI on 11th April 2016 by most respected RBI Governor Raghuram Rajan, UPI was publicly launched on 25th August 2016, and ever since then, it has been a significant scale-up in transactions. Therefore currently there are over 39 apps live on the Google Play store and 50+ issuing banks supporting UPI.
UPI is a payment that is available 24*7 unlike NEFT whose operations are limited to 23 settlements in a day starting from 8:00 AM to 7:30 PM in the evening and is also not in operations on 2nd and 4th Saturdays of the month. In addition to that, there were no settlements done on Sundays and public holidays.
Perks of UPI for End Customers
There are many perks of UPI and but just in case you are familiar with it here are a few:
Round-the-clock availability
Access to multiple bank accounts through a single mobile app
Transact with virtual- No credentials required repeatedly
One Click Authentication
Raise complaints from your app directly
Wondering how you can use it. Here are simple steps given by our experts to access UPI integrated applications:
Register your mobile number with respective to your bank account along with your account number.
Install UPI and a preferred platform that supports both the mobile platforms
Select your preferred language
Make sure your device is well protected with Google pin or password
Select the correct mobile which is registered with your bank account too.
Update 6 digits and other important details mentioned on your debit card.
Create a 6 digit Pin and keep it an easy one to remember as it is required for every transaction.
Create an app pin (4 digits) and you are all set you go.
Is UPI beneficial for the Merchants as well?
Yes, UPI does not benefit customers; it's worth it for merchants as well as it gives them an excellent opportunity to minimize operational expenses.
Here are some Top benefits to the merchants of using UPI to the merchants.
Competitive Price offering makes its economical and reliable payment gateway.
Provides payment essentials like compliant management and dispute management through acquiring your partners.
Real-time settlements: quick realization of funds for liquidity and working capital.
The simplicity of the system makes it a popular payment tool. No additional things are required.
If you are a business owner then you must be wondering how to integrate UPI in your website or App. Don't worry our experts has research and are helping you out on this.
How to Integrate UPI as the payment option in my mobile App or the website?
For UPI Integration to your website and Mobile app, you can connect with popular providers such as Google pay, Phonepe, Paytm. But before you finalize that you need to understand what are the different types of UPI Integration and its checkout flow.
Types of UPI Payment Integration
Webflow UPI Integration- Platforms for this Web, Mobile web, and Android, iOS
This is the most popular UPI Integration Mode. Here are simple steps depicting it's working.
Customer selects items and fills details like shipping address, delivery instructions, etc.
Selects UPI as a payment option and also enters UPI ID
Need to check the phone for two authentication, once the customer authenticates the payment it will be marked successful.
Payment Flow
The customer has to first enter his UPI ID on his mobile and need to do 2-factor authentication on his phone and then need to come back to the website.
UPI Google Pay Integration
Platform- Web, mobile app, Android, and iOS
This is quite similar to UPI web-flow, but here the customer needs to add his phone number instead of UPI ID.
UPI Google Pay Integration is very convenient to the customers as they don't have to .enter their virtual UPI ID. Team B2C Info Solutions provides UPI Google Pay Integration.
Payment Flow
Customers enter the mobile numbers instead of virtual UPI ID and completes 2-way authentication for successful payments.
UPI SDK Flow Integration
Platform- Android, iOS
With UPI SDK, the merchant can easily get all the necessary payments from customers without any interference of the third-party integration. This type of payment integration works on mobile apps only and is provided by all the major banks such as ICICI banks, Yes Bank and Axis Bank.
Payment Flow
In this case, the bank will create a VPA and customers can pay the amount using that. How you can say that? You can get access to UPI SDK, and you need to add the same to your website/mobile app to enable transactions using UPI.
Here are no separate UPI apps such as BHIM, phonpe, etc is required. Since it doesn't involve third-party apps integration so the conversion rate enhances.
Final Words
UPI is considered to be the safest and well-designed and mobile payment solution. Integrating it into the mobile app or web app increases conversion but t it largely depends on the type of business you have.
If you have any further or questions related to the UPI payment module then feel free to connect with us at info@b2cinfosolutions.com.