What is the exact cost of developing Parenting App in 2022?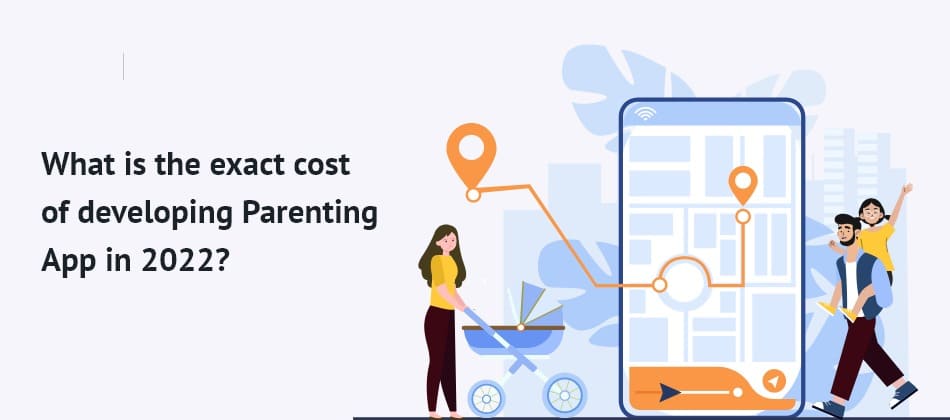 How Much Does it take to Develop a Parenting App in 2022?
As soon as we hear the news of becoming parents, it just brings a smile to both father-to-be and mother-to-be isn't it? But proper parenting nourishes your child more than anything else. Worried about that?
Well, the digital world is for rescue. And there is a solution to each and every obstacle and all you have to do is Google it the right way. And let our experts at B2C Info Solutions let you parenting app is the perfect answer to that.
Parenting Apps: Where do moms find peace?
Parenting apps are the new game changer and they are made most moms out there stay glued to them. Like, depending on these apps in a big way to take care of child nutrition, growth checks, received personalized suggestions, and more.
Such platforms are being specifically designed for all the new aged parents who are anxious about their children? Overall growth, development, and safety, and owing to the limited they have, require relevant and personalized baby care information and quick assistance from the time when the child is born till he/she crosses an age.
IT sectors are keenly in this new age trend
It is the time when most businesses with healthcare IT service providers have realized their potential. They want to make the most of this trend and are here to stay. Here are a few steps
Understand Your Audience
The initial thing before you jump to the app development process for parenting and childcare is to know your audience well, like who will be targeting ultimately. Here the target audience, in this case, is the mothers, dads, and granny or grandpa.
Understanding into Parenting App Development Process
Now developing mobile is always backed up with a superb idea and it is the job of the development team to convert that idea into a viable digital product.
Types of parenting apps that you can opt
Get Child Scheduling Reporting
Doctor care/Nursing App
Control your child from being addicted to technology
Key Features of Parental Care Application
Attendance
Daily Reports
Learning Stories
Parent Engagement
Smart Billing
Receive photos, videos and notes by email
Receive emergency alerts or texts
Block Dangerous apps and elements
Get reports
Parental Application Features
Log in or register
View photos and Videos
Check daily reports and schedules
Learning stories and saving portfolios
Framework and curriculum alignment
Key aspects to take care of while developing a Parenting App
As soon as you have gathered all the features required for the creation of advanced technology mobile, now it's time to begin its development process. Here are a few pointers that you need to keep in mind.
Concept
Analysis
Design
Development
Quality Assurance
Launch of the product
Required Team Structure
Major efforts go into assembling a team for your parenting app as they need to cover myriad aspects of childcare, nutrition, education, safety, and much more. Hence, having the guidance of the right mobile app development team would craft Healthcare App Development is very critical. Once you have a talented pool of Expert Managers, mobile app designers, and testers, you are good to go with the development of your healthcare app. Here is the full-fledged team required for your team structure.
Project Manager- He or she should be equipped with managerial skills and good intellect, as these qualities are very crucial for effective communication. Your project manager should be able to find the best solutions which are crucial to achieving all your business goals and insights.
Developers: Android / iOS App Developers, Backend Developers
Designers: Expert UI/UX Designers and Graphic Designers
Testers: experienced and Skilled QA experts to deliver a bug-free experience to the target users.
Well, the exact cost of parenting an App a lot depends on the size and complexity of the app. Other than that the geographical location of the developers and the number of hours consumed in the app development plays a very important role in determining the overall cost of the app. Our teams of experts have outlined the cost for developers.
The US Based Developers: $100 to $250 per hour
Indian Developers- $70 to $180 per hour
You can see the Indian Developers are quite more convenient and the actual cost of developing a parenting app is graphed at:
Technical Documentation (40 hours $1000 to $2000)
UI/UX Design (60 Hours $1500 to $3000)
Front and Back end Development (400 hours $10,000 to $20,000)
Testing (80 hours $2000 to $4000)
Wrapping up
Well, we can say that the average cost of developing a parenting app can be outlined. A digital app with limited features can cost up to $8000 to $25000 for a single platform and the changes can extend the cost to $35000 and it would be enriched with advanced features and functionality.
To know more about parenting you can connect with our experts at info@b2cinfosolutions.com.