Hassle-Free EV charging with Open Charge Point Interface Connectivity (OPCI)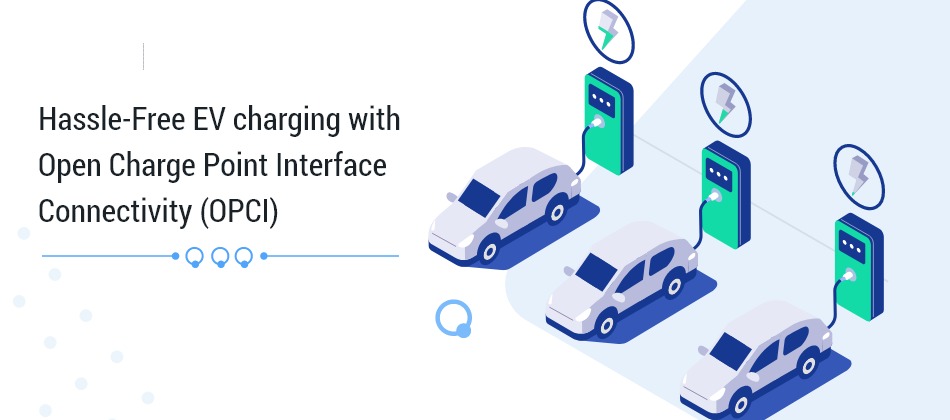 Hassle-Free EV charging with Open Charge Point Interface Connectivity (OPCI)
We all are well aware of the fact that international travelers are barely shifting from one network to another. And another fact that we can't deny is that EV is the future of the automobile industry.
That Invisible transition is the goal of the Open Charge Point Interface (OPCI) for electric vehicle charging.
What exactly is OCPI?
It is a point-to-point, designed for exchanging information about charge points between Charge Point operators and eMobility service providers allowing for roaming EV charging networks to offer electric vehicles drivers EV services no matter when they travel.
The OCPI enables a scalable, live automated EV roaming setup between CPOs and EMSPs. It supports.
Authorizing Charging sessions, ensuring that only liable customers are requesting for Electric Vehicles.
Sharing all the necessary details such as nearest charging station
Recording all the important transactions between CPOs and EMSPs.
Smart Charging and reservation for the same.
Fully acceptance of OCPI roaming standards is key to enabling interconnected national and international EV charging networks: this is the next big step for the EV industry. Continuous roaming will unite an international charging network, ensuring seamless and reliable EV services across the countries, no matter which electric vehicle service provider it is.
OPCI is often known as the "backbone" which connects all the software and back-end infrastructures among e-mobility service providers, ensuring that they can easily track their clients across each other software systems.
Wide adoption of OPCI will deliver all the technical data and charging connectivity, CPOs EVSPs which can individually negotiate roaming agreements among themselves, knowing a system that is already placed for international clearing, enabling them to optimize their business models.
The latest version of OPCI 2.2 supports both networks to network communication quite similar to platforms such as Hubject, clearing.net, etc. B2C Info Solutions supports all the platforms and protocols for Electronic Vehicles.
Not only that OCPI 2.2 now include all the smart charging capabilities, allowing energy manager to interact with specific chargers on several networks. This allows energy management to be distributed, ensuring everyone can be benefited from smart charging.
How to Download OPCI Specifications?
OPCI is publicly available for everyone and you need to pay any penny to anyone. The first version was released in 2015 and the most recent version (v2.2) was released in Oct 2019 can be downloaded from the official link.
OPCI has a modular setup which means parties can choose the modules that they incorporate. It also includes a version check which is more important for peer to peer connections as there is no central actor enforcing or stopping to support older versions
Final words
B2C Info Solutions is one of the initial adopters of OPCI technology, integrating it into a system that was introduced back in 2015. It has successfully award-winning projects in compliance with OCPI and our experts are having in-depth experience working with all the versions.
We offer turnkey design and development services including hardware/firmware development, charging protocols, wireless connectivity, and smart charging. To know more connect with our experts today.
Reach out to us info@b2cinfosolutions.com.