How Much Would it Cost to Develop an iPhone App like Uber?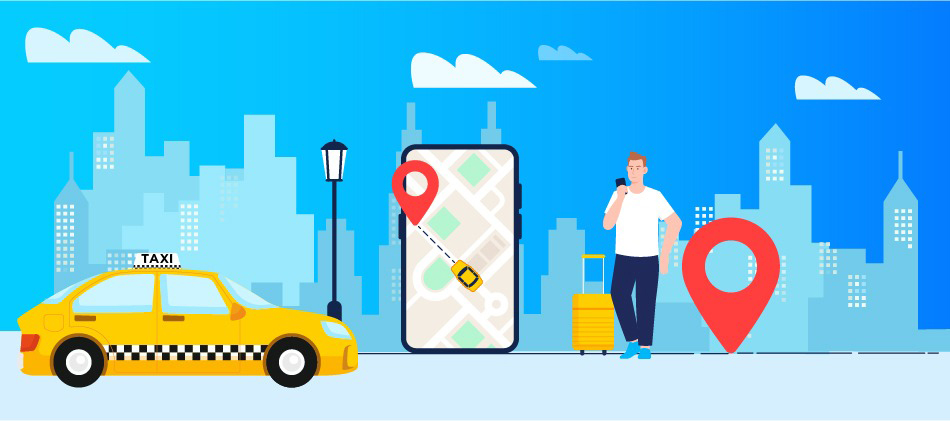 What does it cost to develop iPhone App like Uber?
Those who are living in busy cities are well familiar with the fact that apps like Uber make their lives more convenient and hassle-free. Amidst this pandemic where most of the people prefer contactless payment and proper sanitization Uber the pioneer taxi service company is taking all the safety measures to make sure that everything goes well in this new normal.
And indeed apps like Uber are beneficial for the entrepreneurs and transport companies as well. The on-demand app like Uber has opened gateways for all the other apps in the market the company is currently facing cutting-throat competition from their competitors.
The companies that commence something new are always working so hard and apps like Uber have become role models for the ones who are making their initial steps. The competitive market of ridesharing apps has never witnessed such a boom before as everyone wants to travel with the utmost safety and the company is working with all the safety measures and delivering a great customer experience.
Things to Know about Uber-Like App
Before we move on to further development, we would like to give a little stress on the scale big chain firmly known as Uber. It currently is in operations across 84 countries and over 800 cities providing a 24-hour connection between drivers and riders with a scalable iOS and Android App. Both parties are well familiar with each other's location and concerns over the arrival time and other important aspects.
It has captured a great share of the market with great user experience, marketing campaigns, and lesser error reports given by the customers.
There are various levels of Uber service based on availability
Uber X- The cost-efficient option
Uber SUV- when the size matters
Uber Black – Great Service
How Does Uber operate?
If you are willing to develop an app like Uber, then you should know how it works on the customer side. These five steps can explain the app performance in simple five steps:
Request- The customer requests a taxi service instantly via its app. These requests are received by drivers who are nearby your location
Matching- It is all on the driver who may accept or reject your booking. If your request gets rejected by someone then it will be passed to another nearby driver
The Ride- The customer tracks the taxi approach and knows the estimated time for the arrival.
Safe and Secure Payment option- The cashless mode of payment from Uber which makes them unique from others. The customer can pay easily after reaching the desired destination.
Reviews and Rating- Customer feedback and reviews make the uber service more reliable and everyone loves it.
Basic Features of an app like Uber
Easy Registration/Login- Register via social media accounts or email id
Booking interface- A user interface where you can enter the address to book a cab, or choose the type of cab or set up a location to pick you up.
Tracking- To track the driver's location, to make updates during or after the ride, etc.
In build fare calculator- To check the estimated fare of your pick up location and entered address.
Easy payments- Cashless payments or pay via debit or credit cards.
Push-up Notifications- To keep users updated on order status, estimated time of arrival, and other major details like car model, driver's name, etc.
Messaging, ratings & reviews, bookings history
Basic features of the driver's app
Availability Status- Drivers can set their availability as busy or active anytime.
Accept/Reject rides- Drivers can accept and reject rides in a limited time frame
Trip Information- Drivers can fetch all the important customer details like the contact number for seamless pickup and drop service.
Earnings- With these drivers can view their monthly/daily earnings.
Navigation- Google Maps in-built navigation for the best route- experiences.
Contact Passenger- The Drivers can contact passengers via call for address coordination.
Start/End Trip- They can set their status as arriving/starting the ride/ ending a trip.
Driver Dashboard- Drivers can get insights into their accomplished trips, their performance, and ratings of the customer.
Factors affecting the cost of an app like Uber
Apart from basic features, there are some other factors as well which affect the cost of an elegant app like Uber. Let's take a look.
A platform for the app (Android, iOS, or windows)- Though android apps are quite cheaper at the app store than the iOS app an app like uber development cost for android platforms is much higher than other platforms depending on various factors like testing of it. Android apps require more testing as compared to other platforms.
App Design- Interactive design is key to the success of an application. This would certainly help you to increase your digital visibility and customer engagement. To have that bespoke designs you required advanced technologies to provide the ultimate customer experience.
Professional developers- The average cost of skilled developers depends on the geographical location as well. Many companies in India, especially based out of Bangalore and Noida, have proven expertise in app development by delivering solutions that meet your organizational goals and completing the project within the assigned time.
Safe and Secure Payment Gateway- It is a hassle-free way to make payments to all your learning. Integrating a payment gateway to the mobile app provides next-level customer experience.
Should you approach freelancers or development companies to develop an app like Uber?
Well, we know that freelancers are less expensive than major companies but do remember they lack experience, skillset, and a team of 3 to 4 members is not enough to build a highly functional app like Uber. Along with this, there are many downsides to hiring a freelancing team for your project.
Another major drawback is they will not assure the success of the app after its launch then no matter the expense it is better to seek the expertise of a professional taxi mobile app Development Company.
Big app development companies like B2C Info Solutions have a creative team of developers and designers that carefully examines your requirements and roadmaps for the app development that guarantees success.
As far as the charges are concerned, a flexible mobile app development company helps you to the entire journey right from the planning to the launching of the app. The most important part is tech companies' offers security to your apps which plays a crucial role in growing your customer engagement and reach.
How much does it exactly cost to develop an app like Uber?
After discussing all the major points let's come to our primary question: How much does it cost to develop a like Uber? The exact cost to develop an app like Uber may range somewhere between $67000 and $150,000. Costs may differ for platforms (iOS and Android). There would be an extra price of the app development that could start at $14000.
The features, messaging, the path to the customers, your pricing model is all that you need to figure out. Thus, it is crucial to get a blueprint and check out the viability of each feature critically as it would affect the pricing of your app. This exercise will help you get an idea of your competitors as well.
Build a successful Uber-like app with B2C Info Solutions
Willing to develop a unicorn app like Uber to meet the rising demands of your customers? If you are puzzled over where to start then connect with our tech experts today.
We are the award-winning app development company with over a decade of industry experience in creating meaningful digital solutions for startups and fortune companies. Let's discuss your project.