Clutch Names B2C InfoSolutions as One of the Leading Indian App Developers in 2022
B2C InfoSolutions is a premium technology solutions provider that helps businesses overcome their transformational challenges. We take pride in our ability to deliver end-to-end product engineering services that bring a myriad of advantages to our partners. Our expertise in the web and mobile app development space guarantees top-tier results.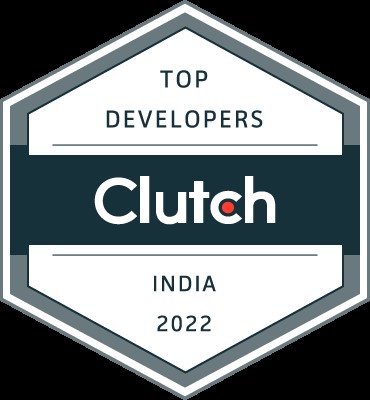 In our mission to help businesses thrive in the evolving business landscape, we're excited to announce that we've been recognized as a leading business in 2022. According to Clutch, we're among the top app developers in India this year!
If you're new to Clutch, it is a B2B ratings and reviews platform committed to connecting businesses of all sizes with the services they require to tackle their business challenges. Clutch cuts through the typical disorganized market research loop by streamlining the review process, ensuring that each feedback is unbiased.
Right now, we have an average score of 5 stars across multiple reviews on our Clutch profile:

Take a look at what our partners are saying about our services:
"They follow all industry standards and are very much equipped with the new tech available in the market."
— Shabeeb Pazhedath, Product Manager, Tutor Service Platform
"They have dedicated the team to our projects and made them always available for any support required."
— Mahmoud Al Mawed, Business Development Manager, Redwood
"We are impressed with the quality of the website they have produced."
— Meg Dharod, Director, Medscience Group Ltd.
Thank you so much to all our partners for allotting the time and effort to leave your honest feedback. It means a lot to us!
If you're interested in our development solutions, please reach out to us, and let's discuss how we can help you!