Important Event Cancelled amidst COVID-19? Virtual Event can be a viable option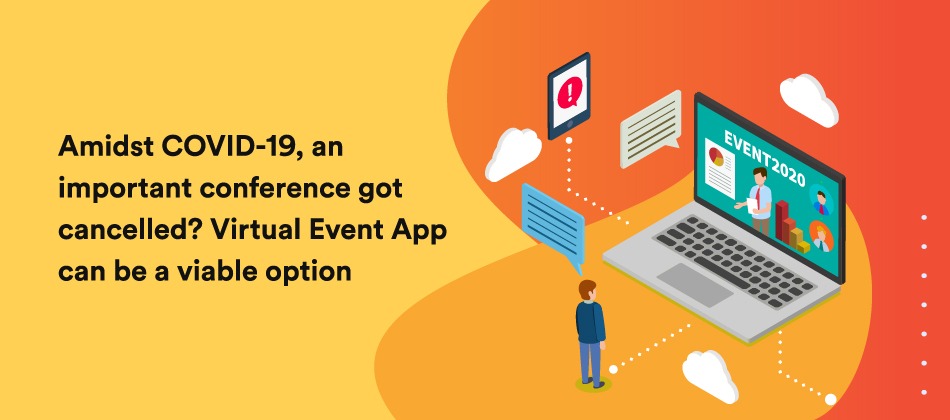 How virtual event can help in replacing a physical one?
We all are well aware of the fact that COVID-19 has created an immense impact on our special events like conferences, weddings, birthday parties, and much more. The growing impact of this pandemic has put many organizations in a very difficult situation. But if you are planning an event and that has been called off due to this deadly infection that there is a way you can still conduct it thanks to the technological advancements. But for that, you need to avail mobile app development service.
But there are many android and ios app development companies that provide event apps to its customers to continue their operations. This can help them to stay aligned and plan their important events, conferences, and seminars a profitable one. We have seen that there is a massive interest in the business in events like trade fairs, auto expo exhibitions as it provides them a platform to showcase their work and reach a large number of customers. Being a premium apps development company in India and abroad B2C Info Solutions imparts its quality event apps that help to increase operational efficiency.
What is a Virtual Event?
A virtual event is just like an online destination which helps the audience and speakers to connect with each other via a common platform that provides information on particular or several niches.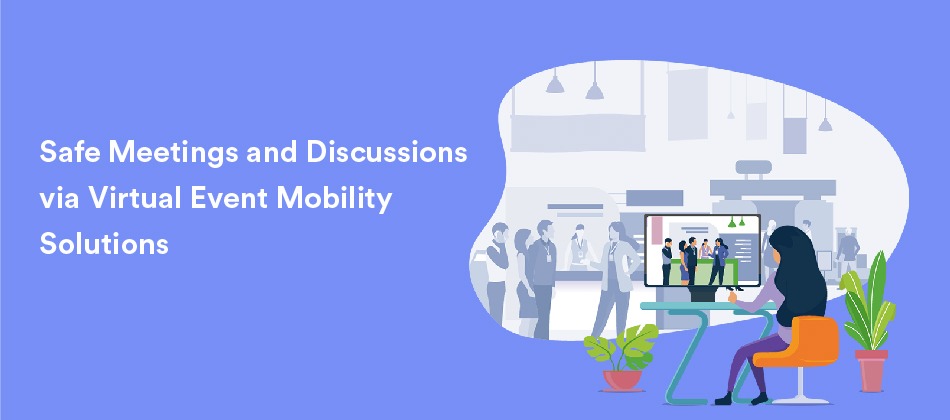 Are you still planning to organize an event? then it is time to take full advantage of technological advancements and innovation and go for an online event. This will help you to reach more people. Now you can engage people using the app medium without disturbing your other important work. Now with the changing trends, technology has made our day to day operations so easy as we have for almost everything right from grocery, fitness to making important transactions.
Below points shows you why should go with virtual events rather than a physical one:
1. Cost-effective- When it comes to monetary aspect physical events are much more expensive in terms of booking a venue with appropriate capacity, providing hospitality to the visitors, acquiring marketing collateral. travel, accommodation, and much more. On the other hand, the online events just allow the organizers to spend a fraction of cost in physical space and it will also create solid market and brand awareness. For this, you can go with an event app development company that can better assist you in this.
2. Reach Global Audience- Due to its online nature, this kind of event helps you to reach a global audience with the help of an event app. This also maximizes the visibility of your event by reaching the countries worldwide. This helps to get a better idea of vocals and issues of people what they need to cover from your end, what are the essential topics which need to cover, and much more. In comparison to traditional event planning you will be limited to the audience present in that booked area, but not the entire world. Through online events, this can be possible in the quickest ways.
3. Easy Measurement of Success- There are many things that come in the minds of organizers when they plan to schedule an event such as its success factor. Measuring success in traditional events is a difficult task. But on the other hand, the online event helps to measure the success of it by tracking attendance and engagement-metrics in real-time.
4. Eco-Friendly environment- This is quite true in online events and is much more eco-friendly than traditional events. This is because in traditional events there is a wastage of papers, carbon footprints, and much more. But in online mode, there is no wastage of carbon footprints and there is no requirement of handmade documentation. You can simply be at your place and operate the event easily. This would create a good impact on our surroundings, thus making it eco-friendly.
5. Growing networks- One of the major reasons why many professionals attend conferences or seminars or events is just to make networks. Online events can help you to create a good network of people via a common platform. Hence you should go with online events as it enables you to create networking of people with a familiar tool for a long period of time.
This is it virtual events apps until next time however if you have any questions or requirements regarding the same then feels free to connect with us at Info@b2cinfosolutions.com.